Caring for a dog with a skin condition
Caring for a dog with a skin condition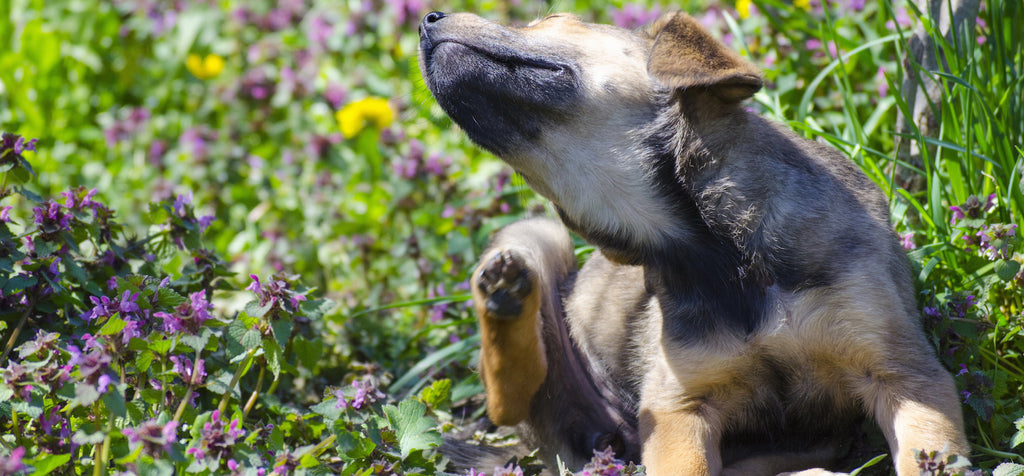 Just like us humans, our dogs can often suffer from unpleasant skin conditions that may cause irritation and discomfort. However, there's no need to worry. You'll probably be surprised to learn that skin conditions in pets are very common and highly treatable with the right level of care and possibly even medication - depending on the severity of the condition and the underlying cause. 
How do I know if my dog has a skin condition? 

If you've recently become the proud parent to a dog - congratulations! But you may not know exactly what to look for to determine whether or not your dog has a special condition that needs to be cared for. So, we've listed some of the most obvious signs and things to look for: 
Scratching. One of the first signs of a skin condition is of course irritation. Continuous scratching is a common symptom of a skin condition however your dog may still have a condition even if there are no obvious signs of irritation. If he or she does appear to be scratching excessively, check the area for any visible scabs.  
Licking. Similarly to scratching, sometimes dogs with skin conditions find comfort in licking the affected area i.e. their paws. Try and investigate the problem as quickly as you can as over-licking can make the problem very red and tender. 
Lack of hair. Sometimes a skin condition may result in your pooch developing bald patches or simply a dull looking coat, in which case, may indicate a skin condition, illness or allergy. 
Dandruff. Just like we humans may suffer from a dry scalp, our pooches may experience dry skin too, resulting in visibly flaky dead skin. Depending on the colour of your dog's coat, your pooch's dandruff may become visible in his or her hair. 
What to do if you suspect your dog may be suffering from a skin condition
From allergies and fleas, all the way through to skin diseases, there are a whole range of possible causes, so the first and best route to take is visiting your vet. They'll find the route cause and make recommendations on how to care for your dog's condition going forward. Depending on the cause, treatments may include specially formulated shampoos, supplements, medicine, avoiding certain food types and so forth. 
If you do find that your pet's condition is manageable with special pet shampoos, we highly recommend the VETiONX range - aimed at both dogs and cats. And, like just like the experts say, we are what we eat - so choosing your dog's food wisely can also work wonders on his/her skin. For example, opting for a food that contains all the essential vitamins and nutrients, such as omega-3 fatty acids, can often help to ease the irritation and also any inflammation of the affected area. We stock a whole range of quality, fresh and nutritious food options, some of which are specifically designed to cater for pets with allergies and conditions.