Uncle Benji's Raw Dog Food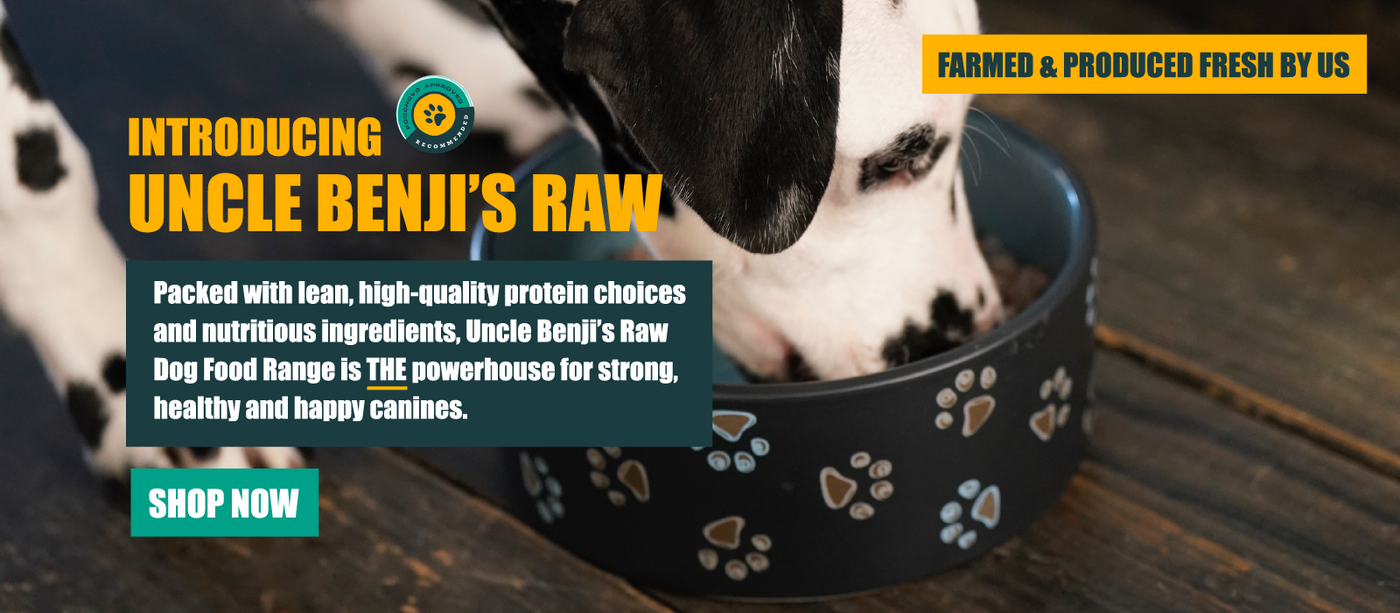 Uncle Benji's raw dog food is crafted with a commitment to natural, nutrient-rich ingredients, our raw dog food provides the foundation for a vibrant, happy, and healthy life for your beloved K9.
Why Uncle Benji's?
The UK's only: Uncle Benji's is the only exclusive UK dog food provider that farms its own meat, ensuring quality and traceability.
Freshness Options: Our dog food is packed fresh, offering the choice between frozen or fresh delivery for maximum convenience and taste.
No Hassle, No Mess: Uncle Benji's raw dog food provides a hassle-free and mess-free feeding experience, making mealtime a breeze for both pet and owner.
Human-Grade Ingredients: Only the highest quality ingredients are used, ensuring that your dog receives the same standard of nutrition as a human.
Whole Animal Utilisation: We utilise every part of the animal, recognising that each component carries its own unique health benefits for your pet.
Ethical Farming Practices: Uncle Benji's animals live free-range, organic lives, guaranteeing them a high quality of life without the use of antibiotics.
Nationwide Delivery, on the House: Enjoy the convenience of free nationwide delivery, bringing Uncle Benji's top-tier dog food straight to your doorstep.
Money-back Guarantee: In the unlikely event your dog does not love our product, we will offer all your money back. 
Uncle Benji's Raw Dog Food