Dog grooming: 4 Top picks from Pooch DVD
Dog grooming: 4 Top picks from Pooch DVD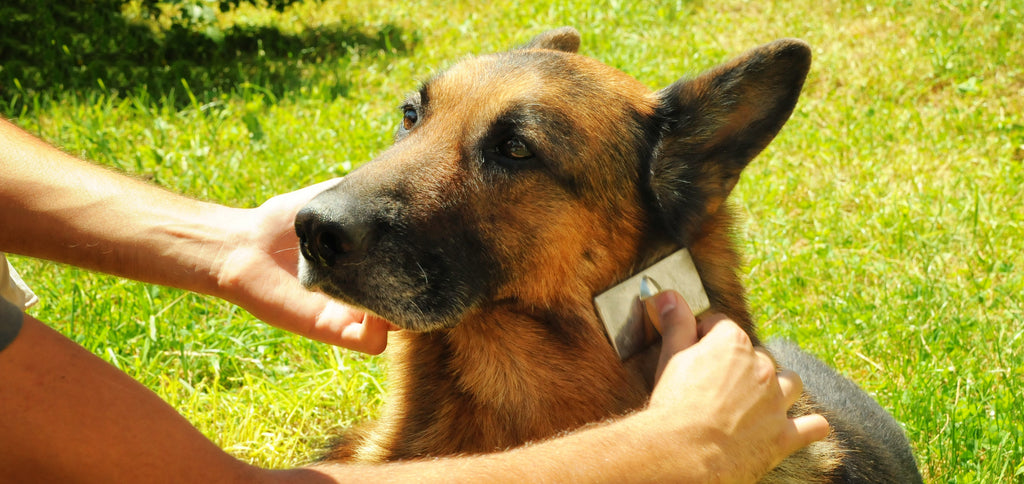 The season of heavier malting is fast approaching, but keeping your dog well groomed has never been easier with our handy go-to list of grooming accessories that no dog owner should go without… 
This clever de-shedding tool is revolutionary in keeping your dog's coat fresh. In fact, this tool is commonly used by professional pet grooming salons around the world. Perfect for both long and short hair breeds.
Does your dog require regular skin treatment? If so, this handy vet-recommended product allows for easy, accurate application. Simply remove the leak-proof cap and will with any essential oils, serums or water-based treatments and dispense the treatment easily across your dog's skin as you brush. No fuss, no mess, just easy, accurate application.
An easy and gentle way to trim your dog's nails, with the handy PediPaws nail trimmer you can wave goodbye to those traditional nail clippers. The PediPaws trimmer offers a precision filing wheel that gently removes thin layers of the nail to leave your dog's claws perfectly soft. There's also a protective cap to ensure you only remove the right amount of nail. Super quick, super easy.
Spending more time outdoors comes with its challenges. Keep pesky fleas and ticks away with this proven shampoo from Defendex, containing all-natural homeopathic ingredients that are proven to help keep your dog's skin completely healthy.
Looking for something else? Browse our full range of best-selling products here!